I díky vám pomáháme.
Pojďme společně pomoci Marušce!
Už je to tradice a tak jsme se opět rozhodli pomoct tam, kde je to potřeba. Letos jsme vybrali
sbírku Maják pro Marušku
na podporu malé Marušky, která onemocněla akutní lymfoblastickou leukémií.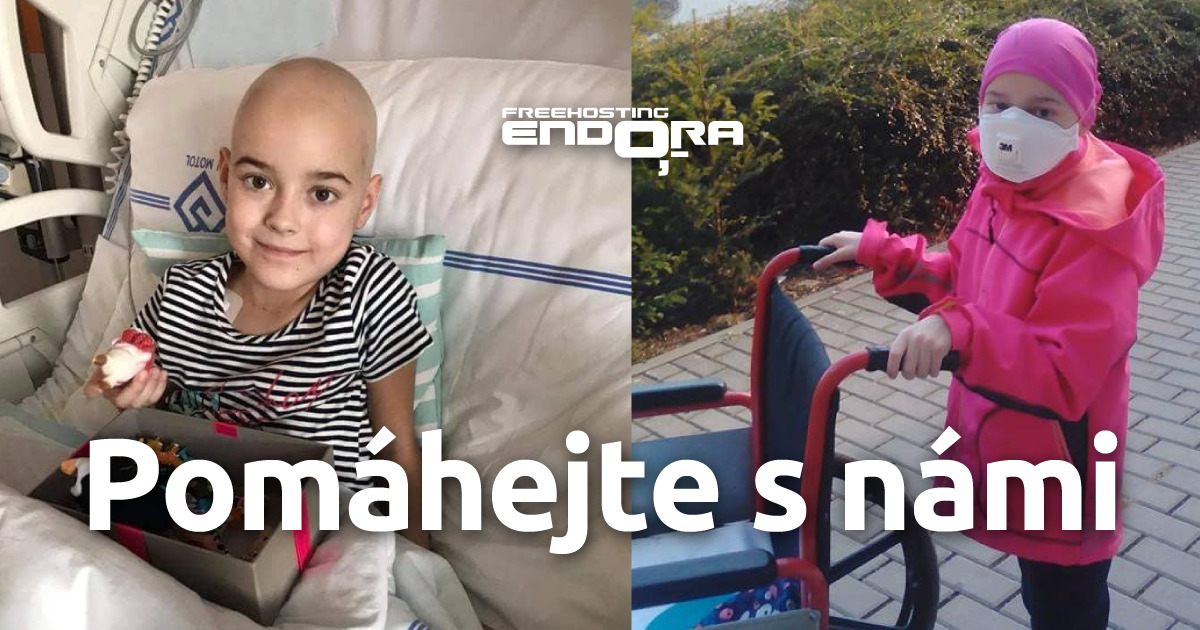 Jak budeme pomáhat?
Z každé prodloužené nebo nově zaregistrované domény na službě Endora.cz v období od 1. 12. 2018 do 31.12. 2018 přispějeme 15 % z celkové hodnoty všech objednávek. Započítávají se objednávky realizované a zaplacené do 31. 12. 2018 včetně.
Kdo příspěvek dostane?
Pomůžeme Marušce a její mamince. Maruška se léčí s lymfoblastyskou leukémií krčních uzlin. Na její podporu se aktuálně koná sbírka, a to na léky, zdravotnický materiál, potravinové doplňky, rehabilitace, kompenzační pomůcky, dále úpravu domácnosti na sterilní prostředí, desinfekční prostředky, ozdravné pobyty, náhrady cestovného do zdravotnických zařízení. Maruška je teď doma v izolaci, ale každý den dojíždí na chemoterapie. Maminka je samoživitelka, a tak se každý příspěvek navíc skutečně hodí.
Jak můžete ještě pomoct?
Nepotřebujete zrovna prodlužovat nebo kupovat doménu, ale chcete pomoci? Stačí poslat úplně libovolnou částku na transparentní účet 286015899/0300.
Kdy dar předáme?
Dar s radostí předáme do konce ledna 2019.
E D I T : 15.1.2018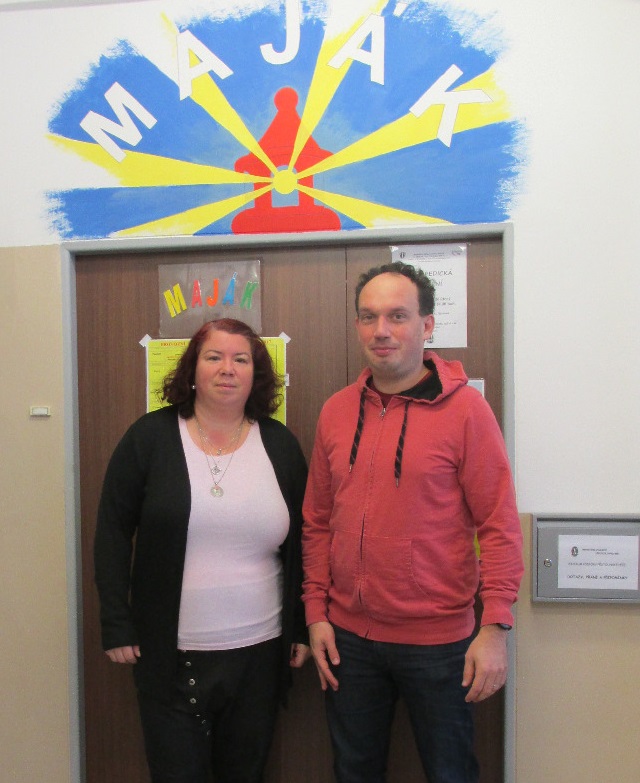 Vybranou částku jsme předali a jsme rádi, že jsme mohli pomoci a děkujeme také Vám, uživatelům Endory.

"Děkujeme Vám za příspěvek na sbírku, již je připsán na účtu sbírky. Váš počin je velkorysý a je vidět, že firma umí pracovat na téma společenské zodpovědnosti. Paní Votrubové, mamince Marušky, veškeré informace o Vaší podpoře samozřejmě předáme."