Správce souborů článek
Po přihlášení do administrace na webadmin.endora.cz klikněte v levém menu na -> Správce souborů, kde uvidíte seznam domén, které jsou na vašem účtu. Po kliknutí na jednu z domén se zobrazí ve správci souborů výchozí adresář pro webovou prezentaci doménového jména na hostingu u Endory, tj. adresář /web/.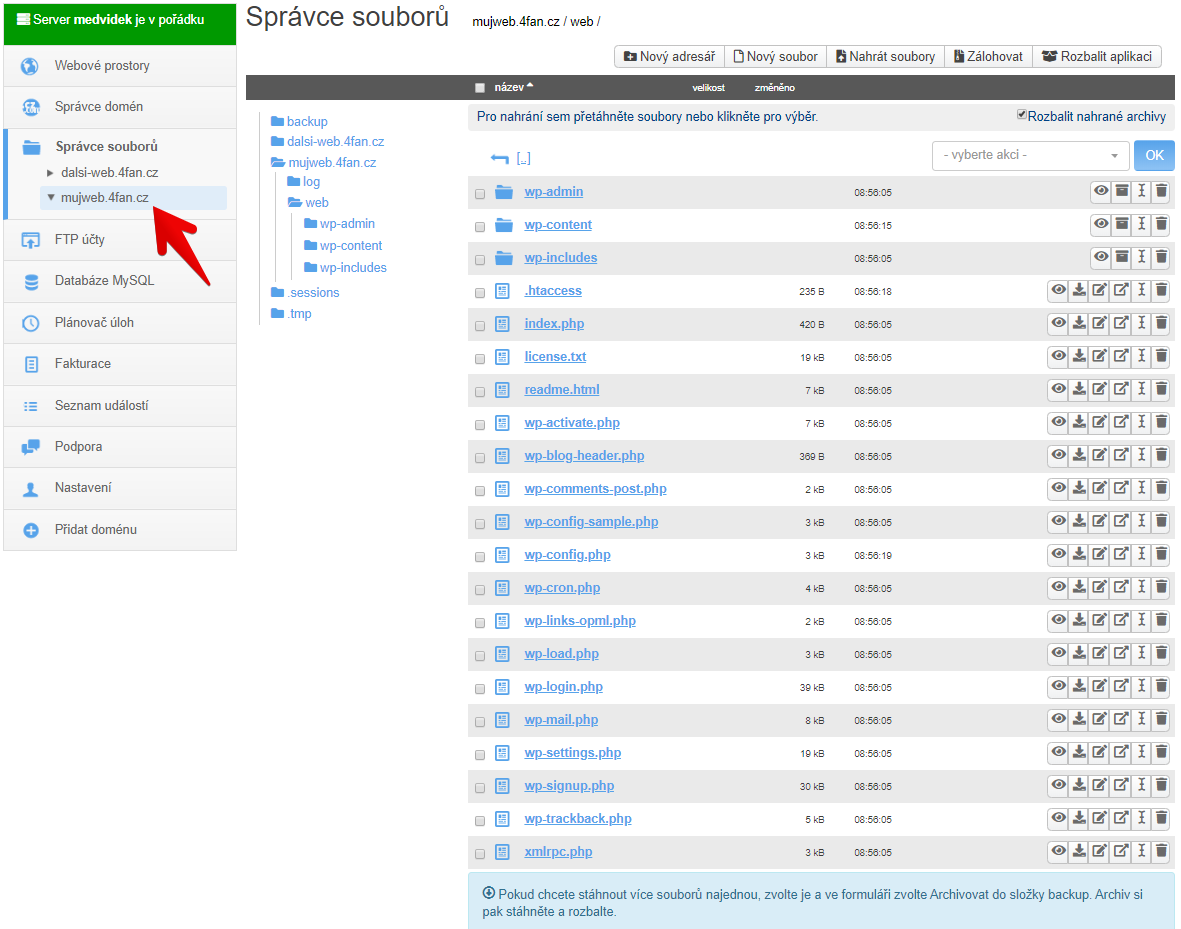 Stromová struktura (strom) s podporou drag and drop
Ve správci souborů je na levé straně připravená datová struktura pro vaše webové prostory ve formátu stromu. V pravé části je také možné vybrat soubor/složku a jednoduše jí přesunout ve stromu na místo, na které potřebujete.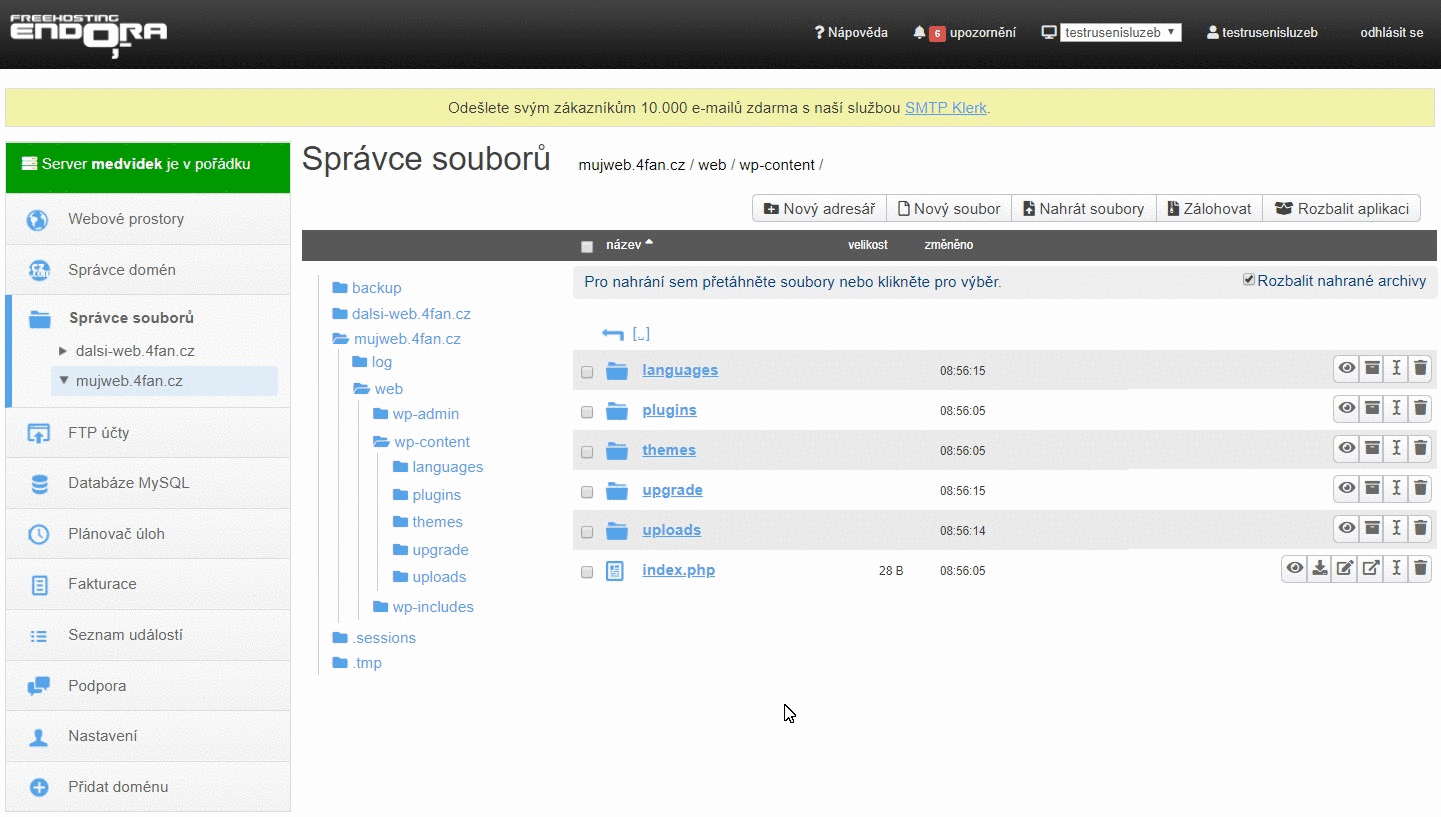 Možné je také přesouvat více souborů najednou:

Editor zdrojového kódu s podporou syntaxe
Ve správci souborů je k dispozici editor souboru (zdrojového kódu), který nabízí také podporu syntaxe programovacího jazyka. Editor souboru se otevře po kliknutí na název souboru.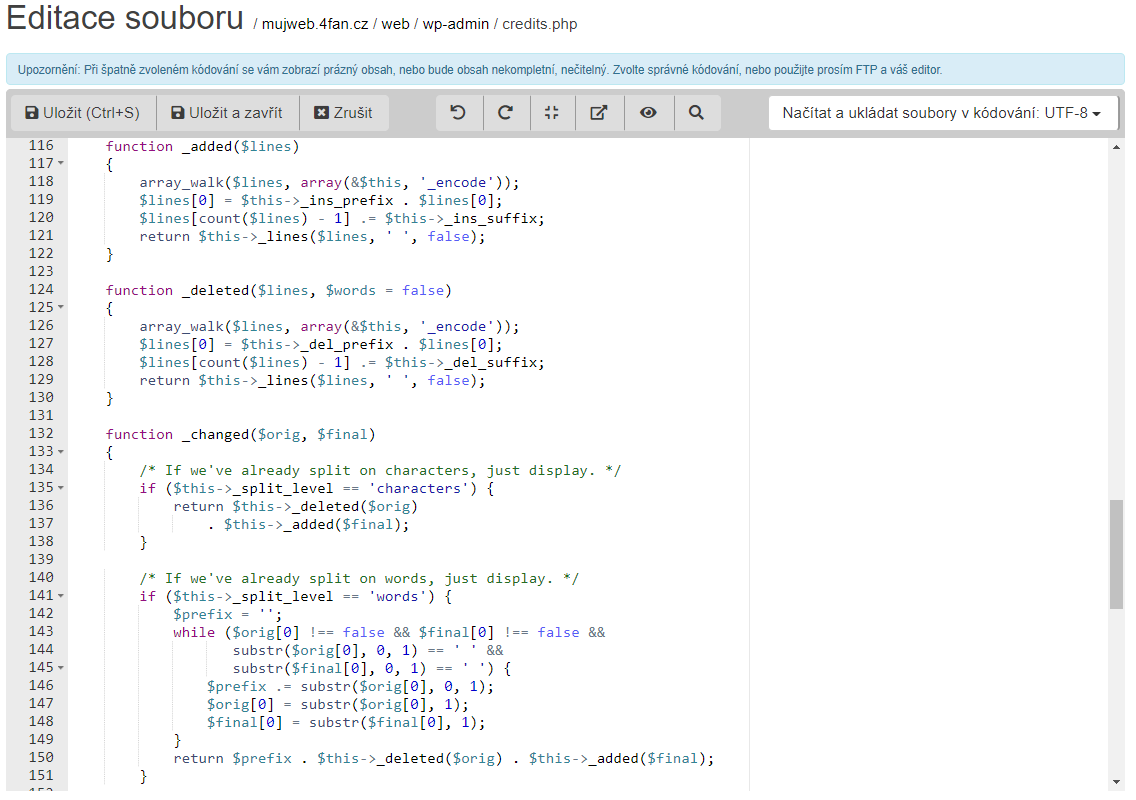 Kam nahrát své webové stránky?
Již vytvořené webové stránky nahrajete do složky /web/, kde přepíšete nebo smažete a nahrajete nový index.php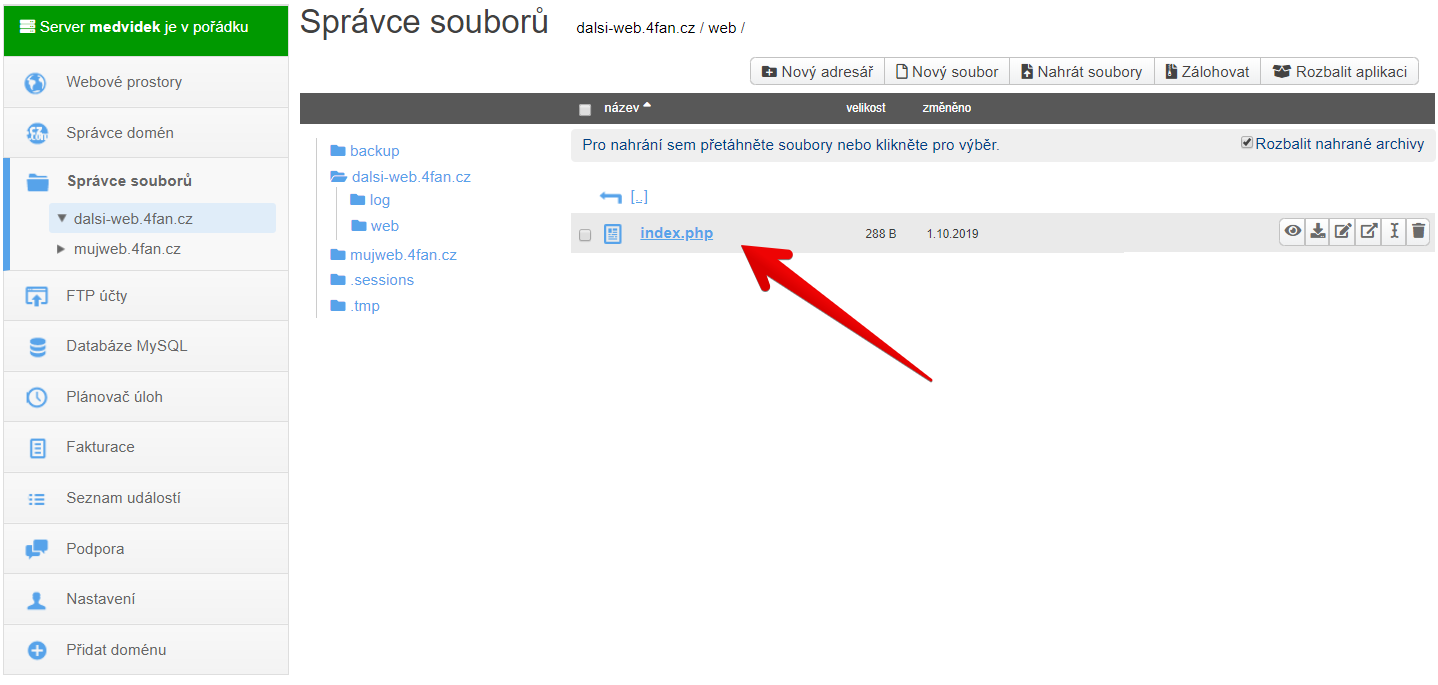 Jak nahrát webové stránky s datovou strukturou?
Při nahrávání již hotového webu můžete nahrát celou datovou strukturu do adresáře /web/ a to tak, že pomocí podpory dragdrop uploadu nahrajete zabalený archiv. Ten se po nahrání na server za nedlouho rozbalí (při ponechání zaškrtnuté možnosti - rozbalit nahrané archivy).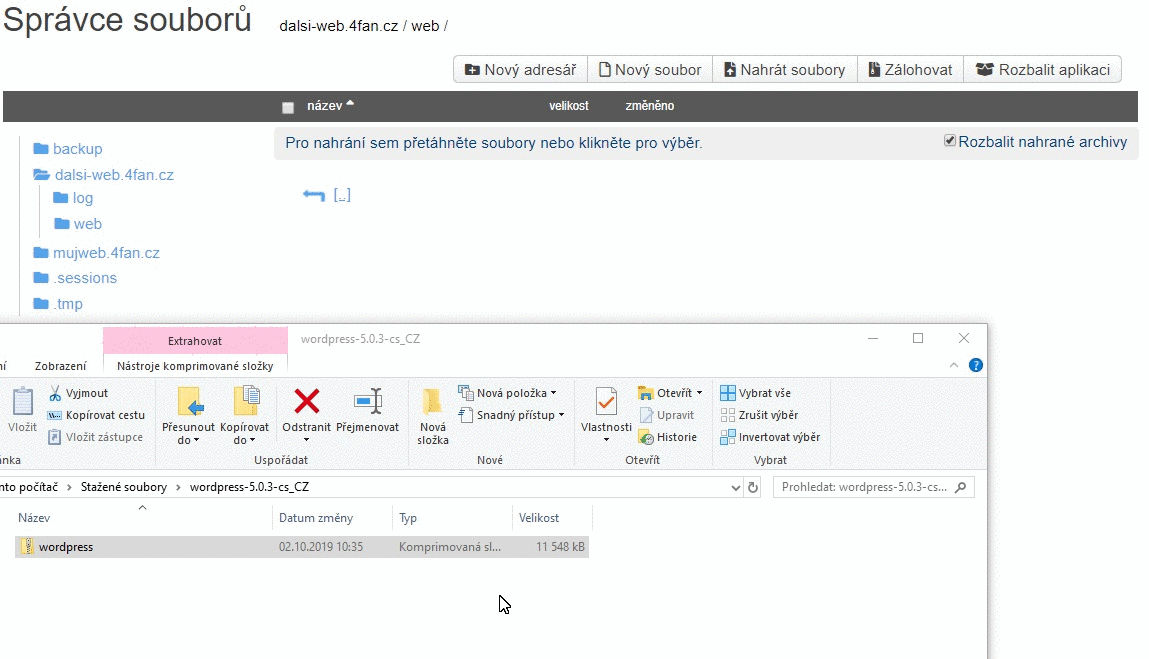 Kde naleznete PHP error_log?
PHP error log je k nalezení ve správci souborů v adresáři /.tmp/.

Co znamená u složky vykřičník?
Pokud je u složky červený vykřičník znamená to, že po rozkliknutí jsou v nějaké další složce označené opět vykřičníkem soubory, které lze zobrazit, ale nelze je editovat.

Ve správci souborů můžete jednoduše vytvářet nové adresáře a do nich nahrávat soubory, které můžete snadně zase smazat či zazálohovat.
Můžete zde nahrát obsah pro domény třetího řádu a pro spousty dalších. Věříme, že je tato možnost pro spousty zákazníku pohodlnější a jednoduší.
Komentáře a hodnocení