Nahrávání souborů pomocí drag and drop článek
Do správce souborů je přidáná možnost nahrávat soubory pomocí drag and drop neboli "táhni a pusť".
Myší označíte soubor, který chcete nahrát poté kliknete a přetáhnete jej, tam kde ho chcete mít. Je nutné při tom stále držet levé tlačítko myši. Až se se souborem dostanete na požadované místo, tlačítko uvolníte.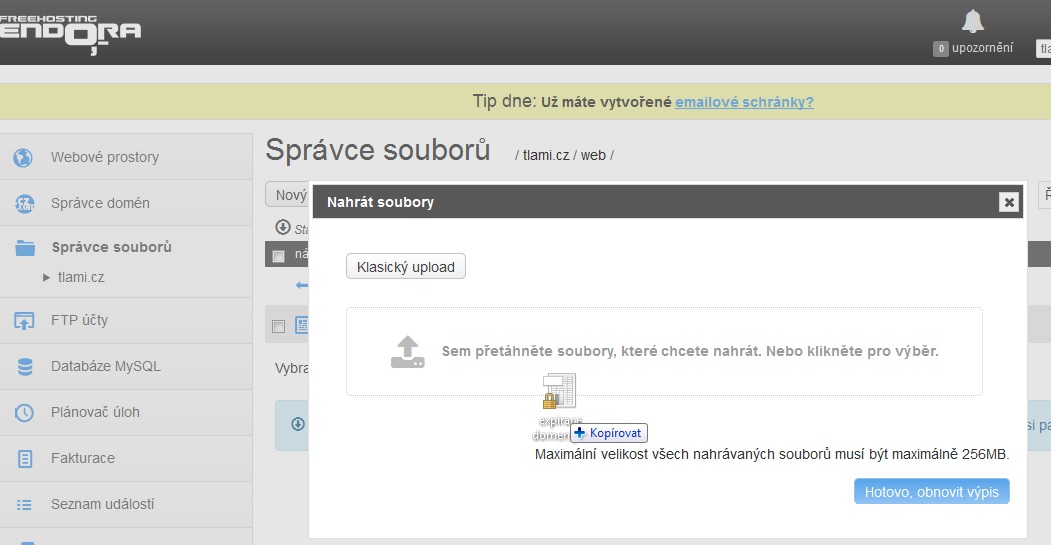 Komentáře a hodnocení