Převod domény II. řádu na Endora.cz článek
Návod jak jednoduše převést .cz doménu od jiného registrátora k Endora.cz. Pro převod je potřeba mít aktuální email u domény v centrálním registru. Zasíláme na něj kód k převodu domény a poté i odkaz na změnu nameserverů na naše.
Videonávod jak převést doménu druhého řádu na Endoru.
V objednávce vyplňte název vaší domény (1). Zobrazí se, že je doména obsazena a vy zvolte první variantu (2) Převést.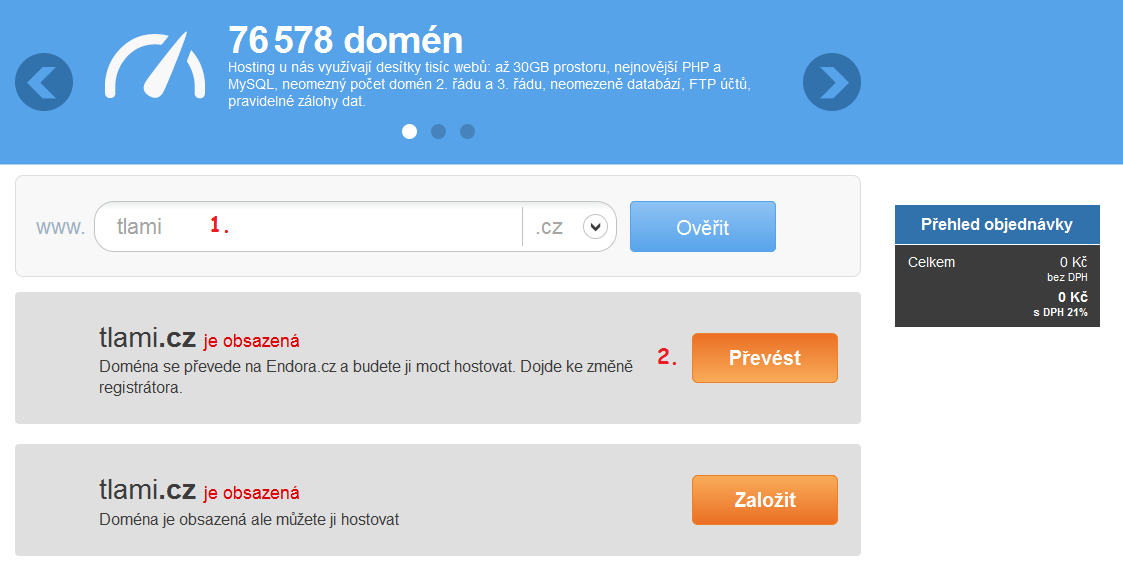 Dále vyberte variantu hostingu a klikněte na pokračovat (3).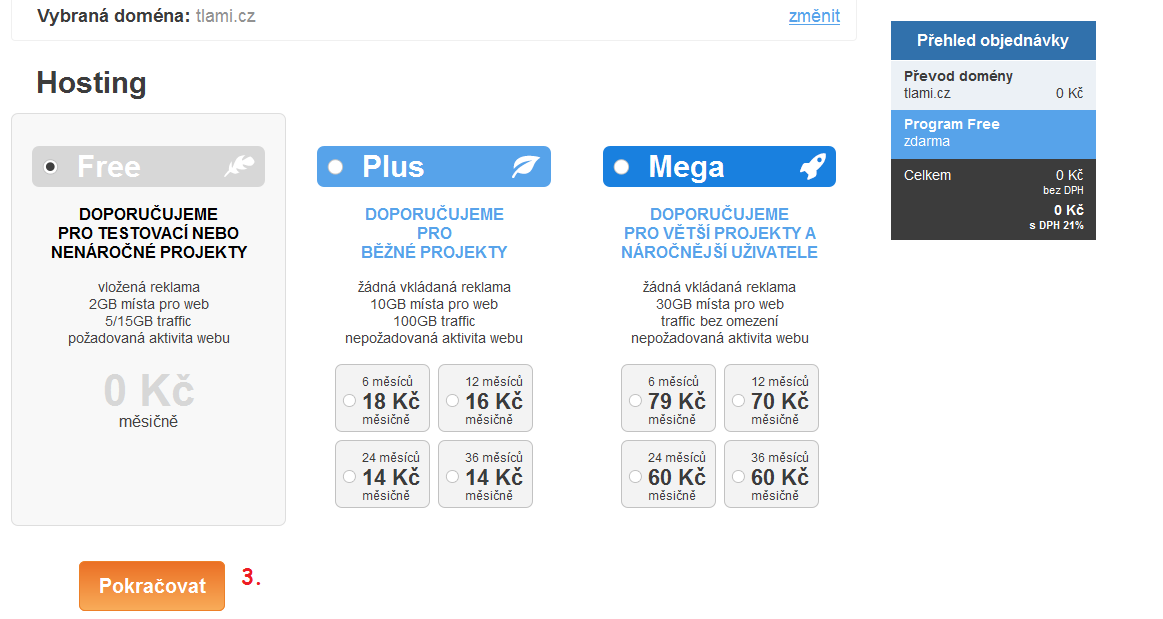 Vyplňte přihlašovací jméno a email, na který Vám přijdou další instrukce a případné doklady.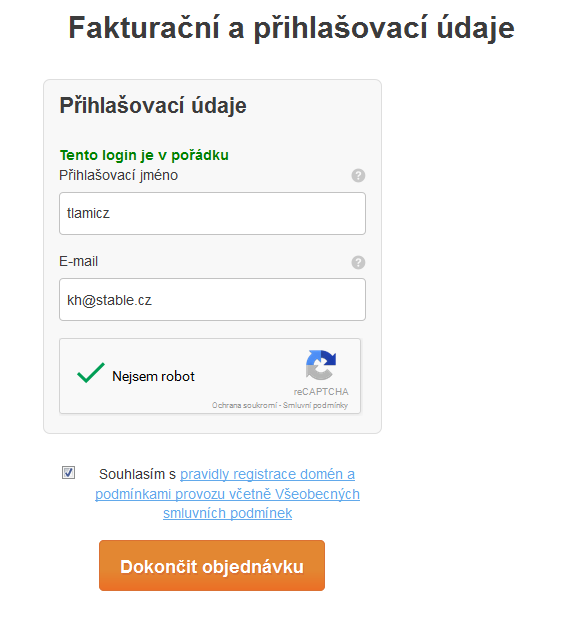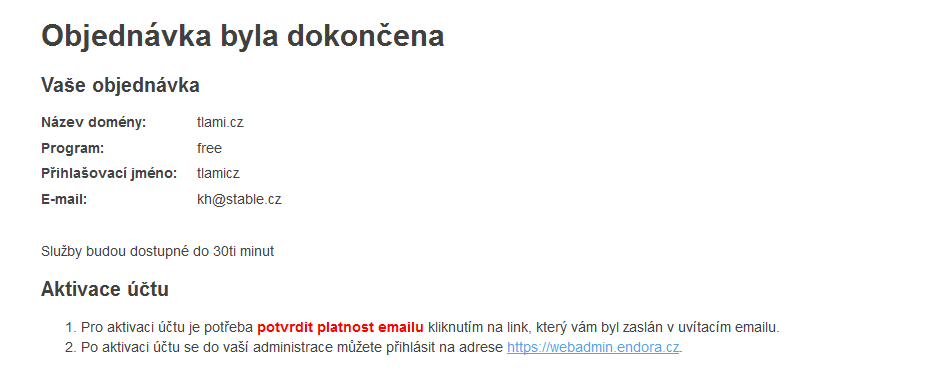 V emailu klikněte na aktivační email a poté si nastavte heslo pro přihlášení do administrace.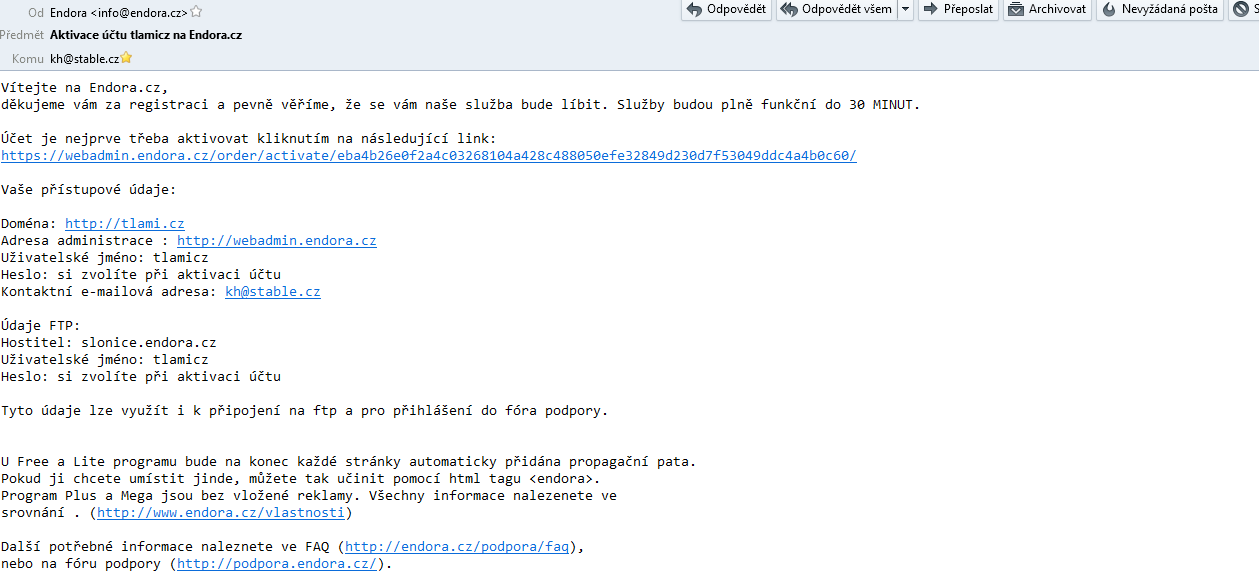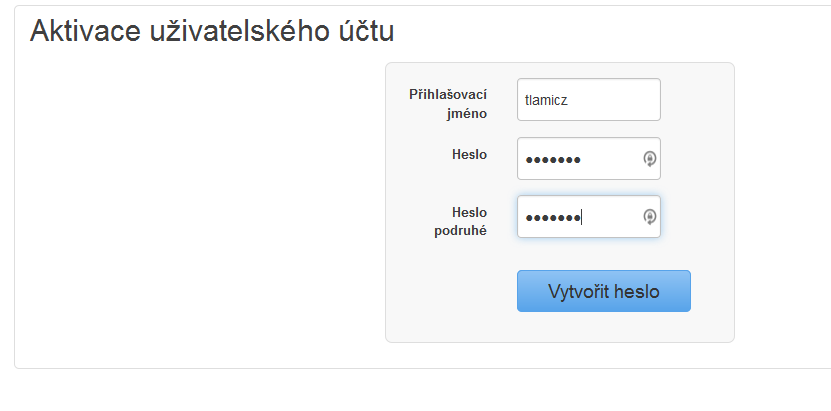 Přihlaste se do administrace a ve správě domén, klikněte na danou doménu (4) a na tlačítko Dokončit (5).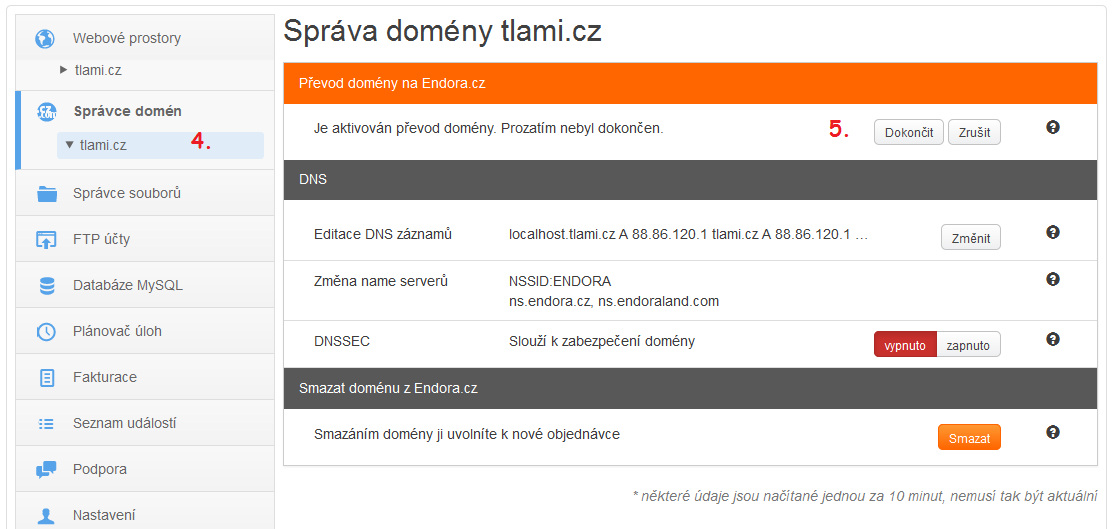 Pokud nemáte kód k převodu domény od současného registrátora, klikněte na Zažádat o zaslání kódu (6) a poté jej zadejte na stejném místě po kliknutí na Zadat kód (7).
.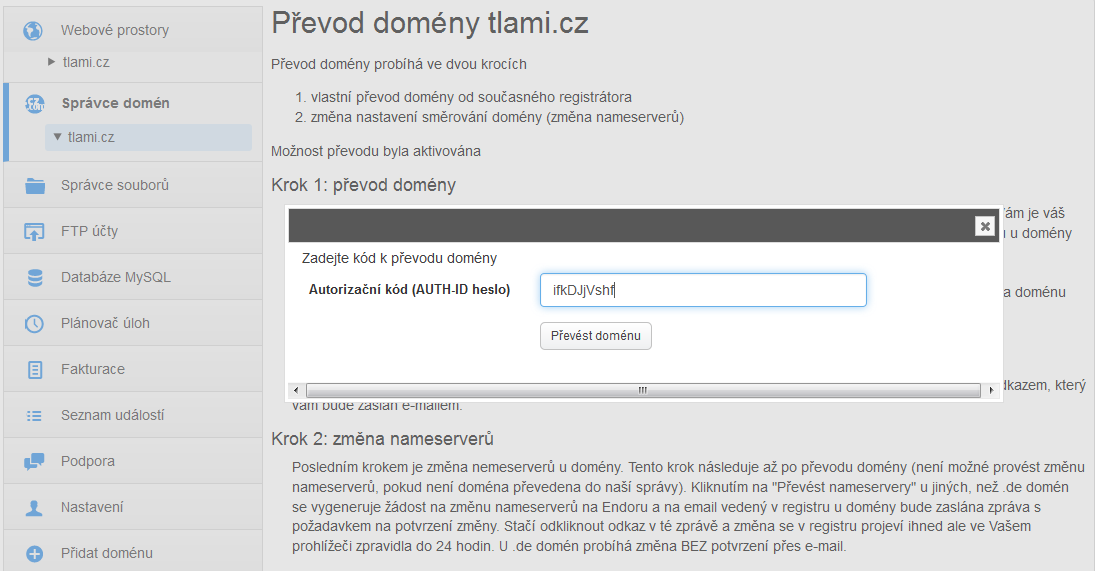 Doména je tímto krokem převedena k nám a je třeba ji ještě nasměrovat. Klikněte na Převést nameservery.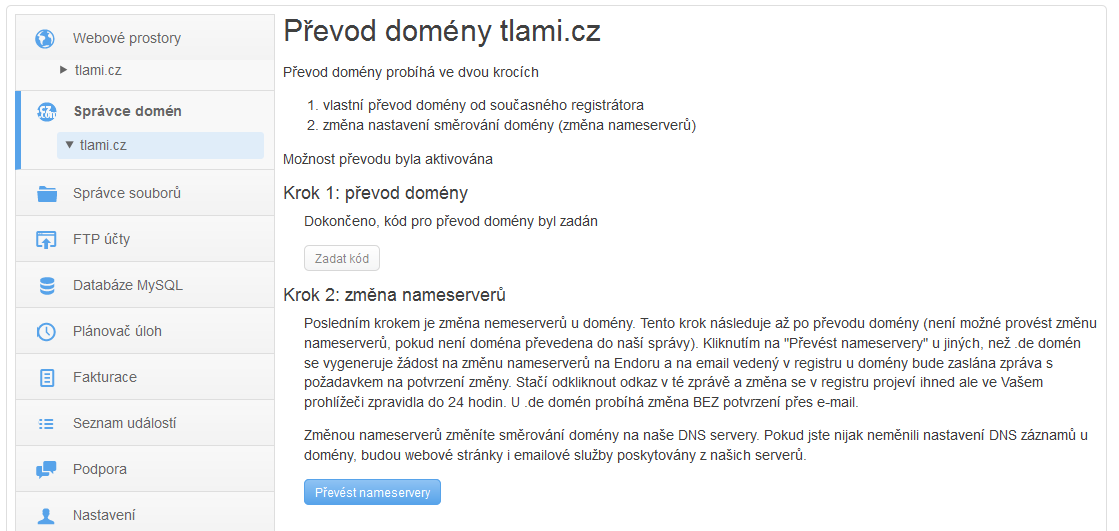 V emailu klikněte na odkaz pro změnu nameserverů.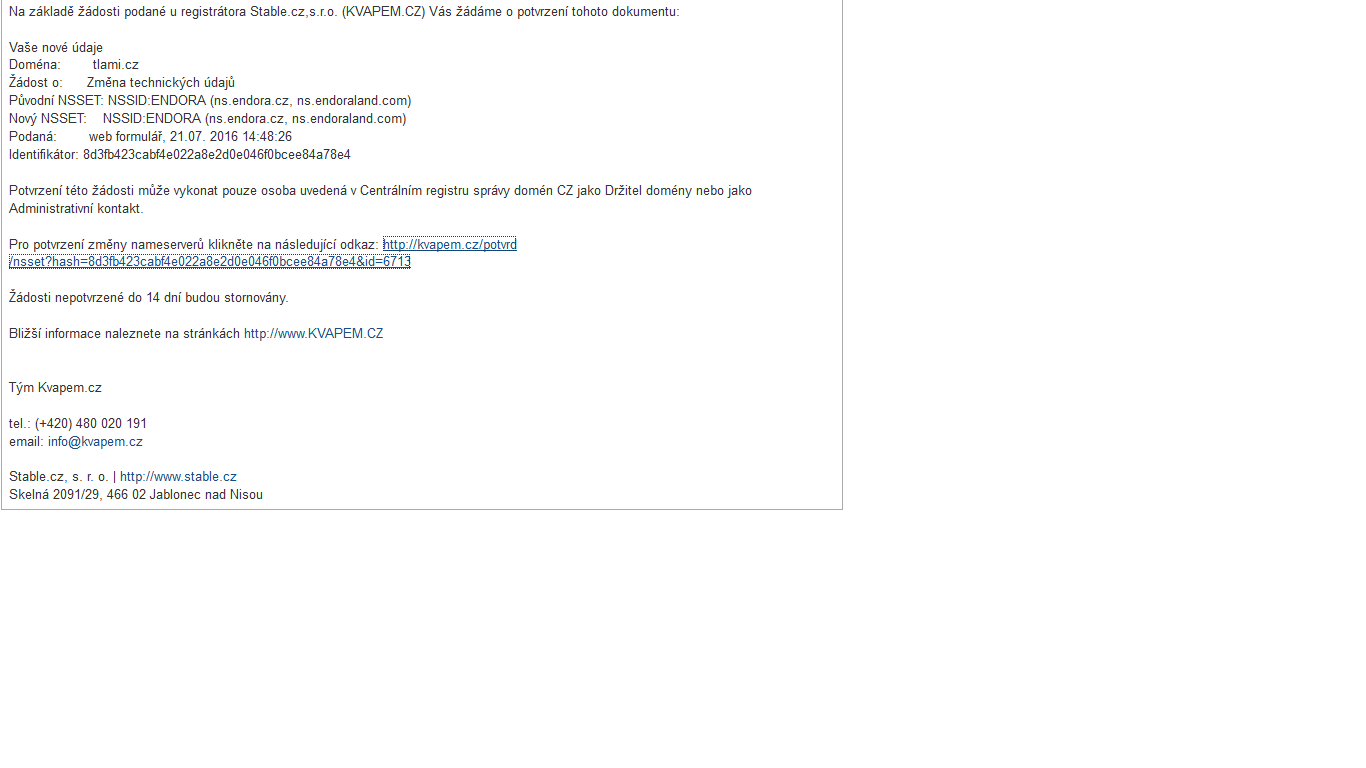 Potvrďte a do 24 hodin bude změna provedena.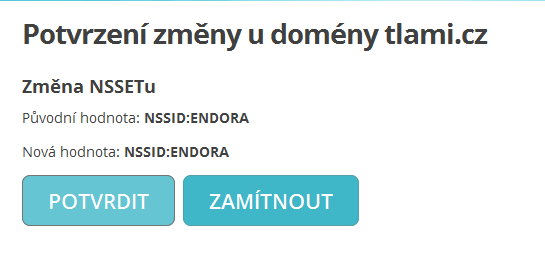 Tímto je doména převedena a směrována na naše servery.
Pro úplnou funkci webových stránek ze služby Endora.cz je ještě zapotřebí přenést vaší aktuální webovou prezentaci na hostingový prostor u Endory.
V závislosti na podobě webu bude nutné nahrát data na FTP. Pomocí FTP můžete přesunout webová data (web jako takový obsahuje například soubory .php či .html a jiné). Pokud doména směřuje na Endoru a její webový prostor je prázdný, pak po zadání názvu domény do prohlížeče nebude (logicky) k vidění žádný obsah. Webový prostor je proto zapotřebí naplnit soubory své webové aplikace.
Pokud Vaše aplikace využívá pro svou funkci databázi MySQL, bude nutné si tuto databázi také nakopírovat do uložiště na servery Endory (například redakční systémy mají data uživatelů - články uložené v databázi MySQL). Je proto nutné importovat data databáze MySQL. To provedete například v aplikaci pro správu databáze - phpMyAdmin, která je na Endoře k dispozici. Zde svou databázi můžete nahrát v sekci import.
Pokud ke své doméně využíváte také e-mailové služby, bude nutné si je u nás aktivovat v sekci Webové prostory -> E-maily. Pokud by jste si také přáli mít své staré zprávy u nás uložené, je to možné za pomocí imap sync.
Komentáře a hodnocení
Podobné články
zpět na všechny články v tématu
Domény